*Free Onsite Evaluation: allowing customer multiple work scope options and cost options allowing for adequate budget expense and ensure customers have the choice in selecting the best cost option for the new install/maintenance/existing repairs.
Estimating
*Full-Service Preventative Maintenance Property Evaluation: additional $50.00.
Estimate cost breakdown inclusive of entire property including scope/cost on services suggested to be completed per estimator work scope. Up to a 3 year contract available upon request .
Capabilities below
Milling
Seal Coating
Line Striping
Crack Filling
Gravel
Recycled Asphalt
Wheel Stops
Hauling
Debris Removal
Signage
Emergency Repairs
Walking Paths
Parking lots, Driveways, Private/Secondary Roadways
Sidewalks
Utility Repairs
Speed Bumps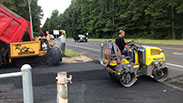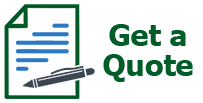 Your asphalt driveway or parking lot is the first thing someone sees when they come to your home or place of business. When it's done right, asphalt paving adds curb appeal and increases the value of your home or commercial property. Asphalt paving is a strong composite material that provides a smooth, durable finish that's perfect for commercial and residential areas. We provide heavy duty (4-8") and light duty (1.5-3") asphalt paving pending work scope. The balance between economy and durability makes it a common choice. Asphalt driveways are resistant to cracking because the material allows flexibility and withstands harsh weather conditions provided investment security. To help keep the surface from drying out, you can re-seal your drive every few years.
We have the experience, V-DOT certified equipment, and follow ASTM guidelines to install asphalt paving on projects of any size. Whether you need minor repairs and patchwork on your residential driveway or a complete rehab on city streets in your local 757 including areas of Isle of Wight County, Portsmouth, Hampton, Virginia Beach and Norfolk and surrounding communities, R.C. Paving & Son LLC. is the best choice for the job. We also recycle our demo asphalt pavement. With over 20 years of experience in the seal coating and paving industry, we are confident we can provide the best solutions to your pavement maintenance needs.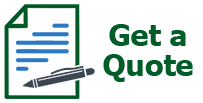 R.C. Paving & Son LLC can complete any size asphalt paving and or sealcoating project. From large commercial projects such as parking lots to small driveway seal coating, we provide quality workmanship for your asphalt seal coating needs. Whether you need to protect a new asphalt parking lot or wisely choose to complete a preventative maintenance sealcoating contract, we can handle your needs. We can bid on your specifications or develop custom asphalt sealcoating solutions. We have successfully helped hundreds of families and businesses in and around Norfolk and Suffolk. Our customers enjoy the quality of work. The durability of your driveway, parking lot or private road will remain in use for decades — so don't trust your next asphalt project to just anyone. For what you spend you need a trustworthy and reliable contractor. This is why R.C. Paving & Son LLC, is an excellent choice for all types of asphalt sealcoating needs in the Hampton Roads areas.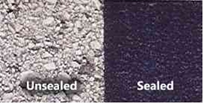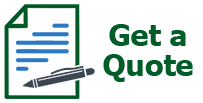 The planning and layout of a parking lot is easily taken for granted by drivers but without striping, parking lots could quickly become anarchic or dangerous. A properly striped parking area is a craft. Striping adds the final touch to a dark black sealcoating and paving job. If these lines and stencils are not striped properly the whole job can lose its curb appeal. R.C. Paving and Son LLC provides proper layouts per city ADA specs on any new parking lot paving and or sealcoating project. We also make sure all lines are straight when re-striping existing parking facilities and after sealcoating.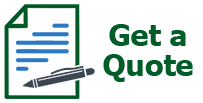 Municipalities:
John F. Kennedy Elementary School
Mill and Asphalt Overlay

Public:
Mike Duman Auto Superstore
Asphalt Repair, Seal Coating, and Line Striping
MacArthur Center Ice Rink, Norfolk Va
Church venues:
Suffolk Christian Church
Parking Lot Line Striping

Private:
Driveways/roadway located in surrounding area. Call for details